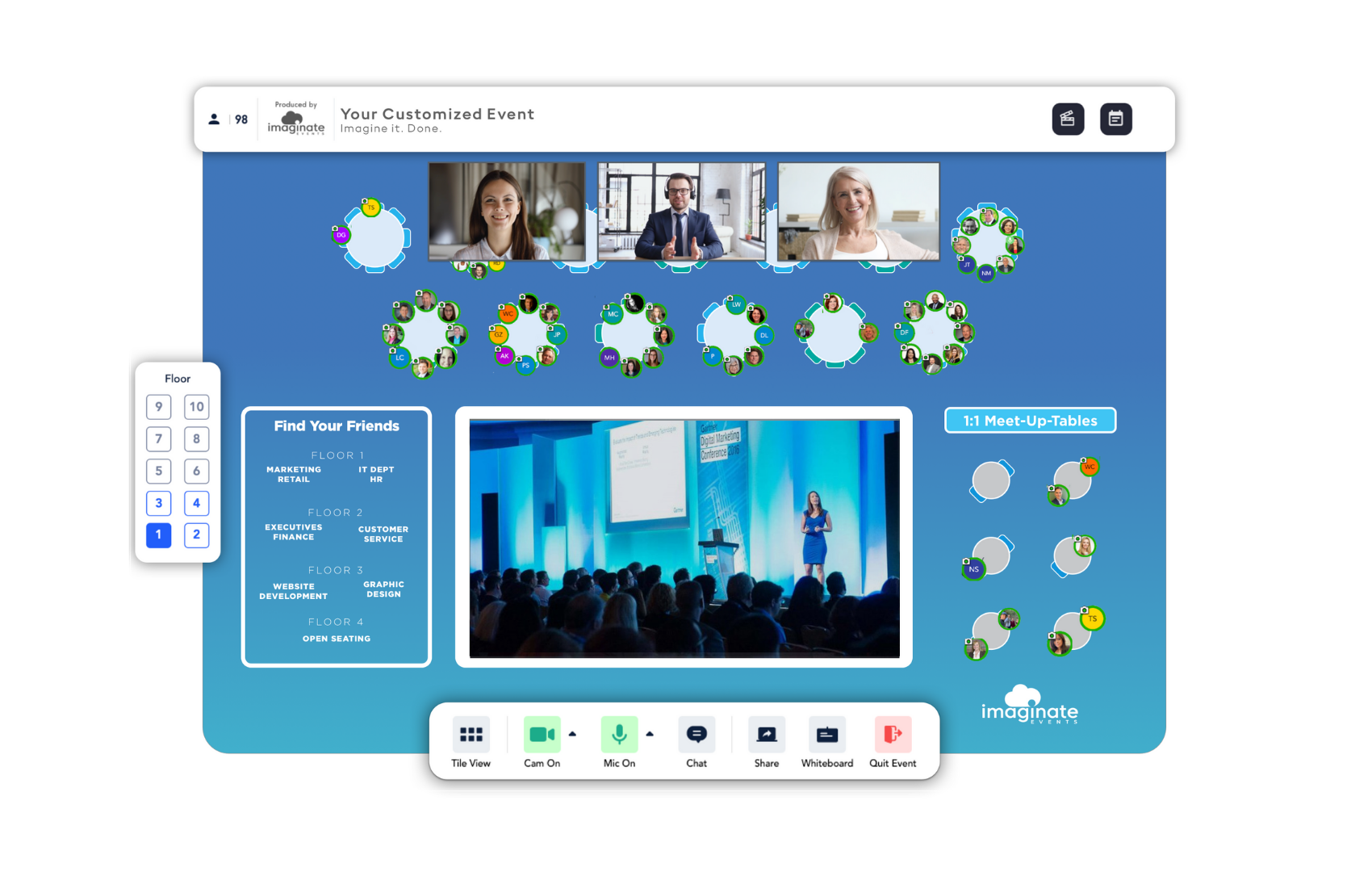 Make your event hybrid so everyone can join.
One team managing in-person A/V and virtual production creates ease of use and exceptional hybrid experiences.
Hybrid events for any team, any size, anywhere.
You have the ability to muliply the reach and impact of every event. The potential is endless. While virtual events are here to stay, most attendees are excited to connect face-to-face again.
Now you can create an equally compelling experience for virtual attendees and on-site attendees.

Going Hybrid Increases Attendee Reach by 42%
See for yourself how CereCore took their event hybrid to bring everyone together!
Easy-to-use. One Platform. One Team.
Endless Reach.
Managing a hybrid event requires synergy between your onsite A/V team and your live-streaming/virtual team. We help translate your vision to the in-person and virtual audience. Our goal is to bridge the gap between the onsite experience and the virtual experience.
Seamless Registration platform, built for onsite and virtual attendees
Virtual Table Experience that actually allows your virtual attendees to connect with others, not watch the event in isolation
Lights, Audio, Video and a professional team to create an incredible and seamless onsite and offsite experience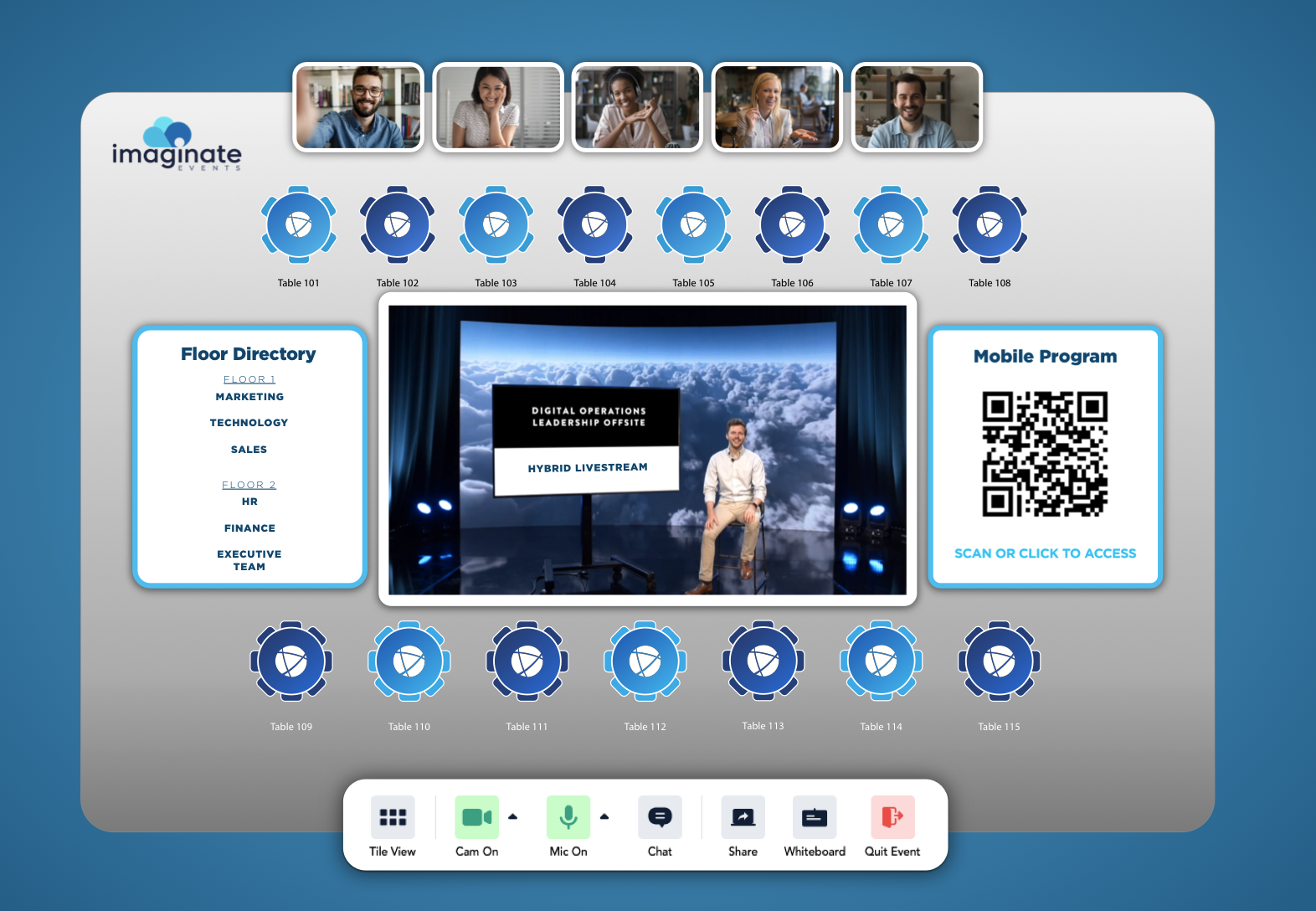 Features
●

Floor Directory

●

Mobile Program

●

Clickable Icons

●

Custom Branding

●

Live-Feed

●

Tables
Intuitive Presentation Format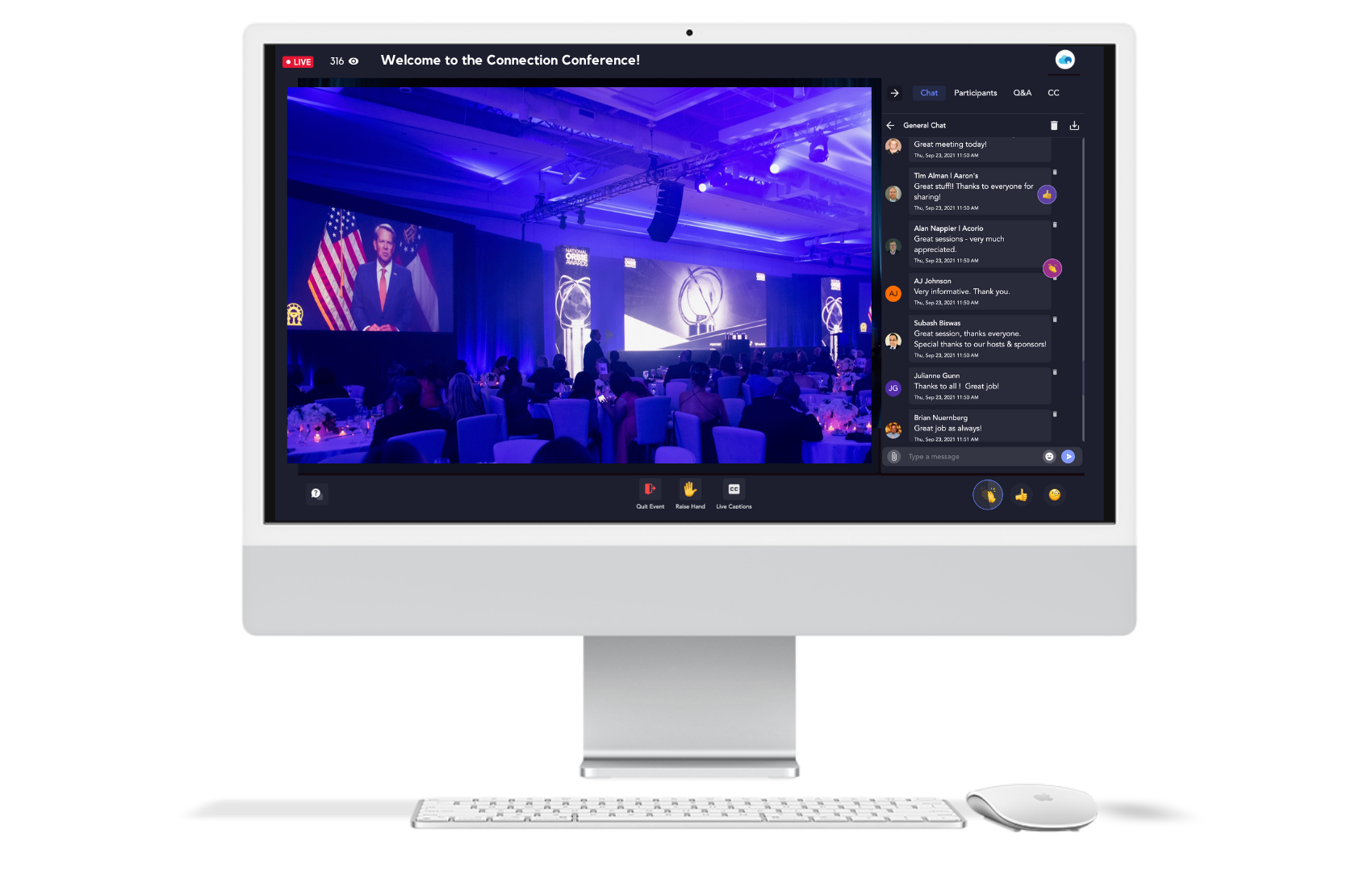 One planned experience. Reach multiple audiences.